Allistair Creed
Biographical Information
Real Name

Allistair Creed

Criminal Record

Yes, extensive

Classification

Non-Human

Physical Description
Gender

Male

Height

6'3"

Weight

250 lbs

Hair Color

None (Bald)

Eye Color

White

Personal Information
Political Information
Current Affiliation
Exodus Information
Creator
NPC

No
Biography
Edit
Early Life
Edit
Not much is known of Allistair Creed's early life. Most of the documents regarding his birth have been erased, and whatever he does know he does not reveal. Incredibly secretive about his past, Allistair has withheld information from authorities when he has been in their possession. Information Coming Soon
Information Coming Soon
Abilities
Edit
Information Coming Soon
Equipment
Edit
Allistair has accumulated a wide variety of different tools and items during his travels around the universe. His main weapons are two blades made of pure Adamantium. It is currently unknown how they came into his possession, and he does not speak on how he acquired them. An energy charge runs through the weapons, making them even more deadly than they would be otherwise. The handles are encoded so that should anyone else attempt to touch them, they will shock that person.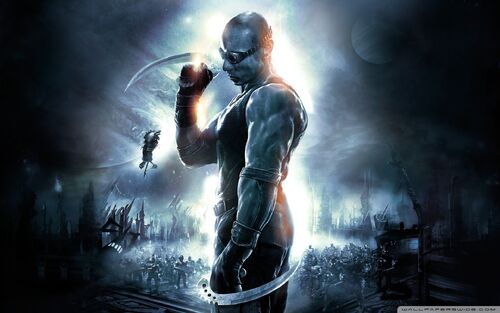 Ad blocker interference detected!
Wikia is a free-to-use site that makes money from advertising. We have a modified experience for viewers using ad blockers

Wikia is not accessible if you've made further modifications. Remove the custom ad blocker rule(s) and the page will load as expected.