Rockslide
Biographical Information
Real Name

Jacob Wesley

Place of Birth

Austin, Texas

Citizenship

United States

Criminal Record

N/A

Classification

Gamma Mutant

Physical Description
Race
Gender

Male

Height

5'10"
6'7" (Due to Mutation)

Weight

175 lbs
507 lbs (Due to Mutation)

Hair Color

Black
None (Due to Mutation)

Eye Color

Blue
White (Due to Mutation)

Personal Information
Fighting Styles

Brawling

Education
Political Information
Current Affiliation
Exodus Information
Creator

Ninzi

NPC

No
Biography
Edit
Early Life
Edit
Information Coming Soon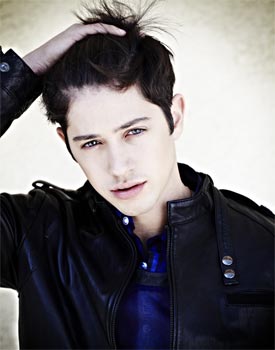 Geokinetic Body: Jacob's body is composed completely of a currently unknown inorganic material.

Rock Explosion: Jacob is able to fire "projectiles" from himself.
Superhuman Strength: Jacob has continuously been shown performing great feats of strength. He possesses superhuman strength. He is capable of lifting 75 tons.
Superhuman Stamina: Jacob's musculature generates less fatigue toxins during physical activity than the musculature of an ordinary human. He can exert himself at peak capacity for at least several hours before fatigue begins to impair him.

Superhuman Durability: Jacob's extremely dense bodily tissue is considerably harder and more resistant to injury than the body of an ordinary human. He can withstand great impact forces, high caliber bullets, temperature and pressure extremes, and falls from great heights without sustaining any injury.
Abilities
Edit
Information Coming Soon
Limitations
Edit
Energy Blasts: He can be split into pieces by powerful energy blasts. It is not currently known how powerful the blasts would need to be.
Geokinesis: Because Jacob's body is composed of rock or earth, he is susceptible to others who control rock materials.
Rock Seperation: If parts of his body are ripped off and thrown very far away they will not come back.
Active Threads
Edit
Massachusetts Academy II (First Appearance)